Upcoming Worship Service Events
Latest Worship Service News
Brookline Interfaith Thanksgiving Worship Service
Posted:
Nov 2 2017 - 2:32pm
Worship service for all ages, followed by an action of solidarity with the Brookline Food Pantry
With the participation of: Too Clez for Comfort (the Temple Ohabei Shalom Klezmer Group) Temple Ohabei Shalom Adult Choir, and United Parish Chancel Choir
Sunday, November 19 at 3pm
At Temple Ohabei Shalom, 1187 Beacon Street, Brookline
Come center yourself for the Thanksgiving holiday at a service with readings, music and prayer. We will honor our blessings and share them with the Brookline Food Pantry. Please bring goods or money to share for the Brookline Food Pantry at our offering time.
Goods include: samples sizes of shampoo, conditioner, body lotion, toothpaste and toothbrushes, mouth wash, combs, hair brushes, paper towels, deodorant, shaving cream, razors, instant or ground coffee, tea, brown rice, lentils, salt and pepper, spices for cooking, flour, sugar (1-2 lbs.), condiments, and cooking oil.
Congregations participating: All Saints Parish, First Parish in Brookline, St. Mary of the Assumption Parish, St. Paul's Episcopal Church, Temple Beth Zion, Temple Ohabei Shalom, Temple Sinai, The First Church in Chestnut Hill, The United Parish in Brookline, Center Communities of Brookline, Congregation Mishkan Tefila
Organized by the Brookline Clergy Association
All Saints Day - November 5
Posted:
Oct 20 2017 - 11:48am
We welcome receiving the names of saints in your lives to print and read aloud in worship. Please fill out the info sheets in the pews on Sunday and place them in the offering plate, or contact the Church Office at office@upbrookline.org or 617-277-6860. We also invite you to bring photos or memorabilia of your saints next Sunday, for a special procession of the saints. We will share communion and welcome the Boston University Trombone Choir.
Please submit names by Wednesday, November 1 at 9am.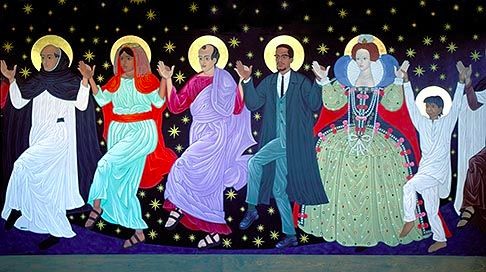 Palm Sunday, Holy Week and Easter 2017
Posted:
Mar 21 2017 - 3:43pm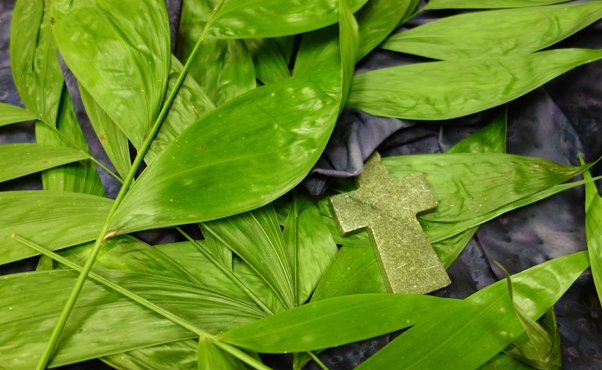 Join us for Palm Sunday, April 9, as we enjoy our children leading the Palm Processional celebrating the story of Jesus entering Jerusalem.  The Chancel Choir will sing movement II of the Requiem by Johannes Brahms: "For all flesh is grass . . . the grass withereth . . . but the word of the Lord endureth forever."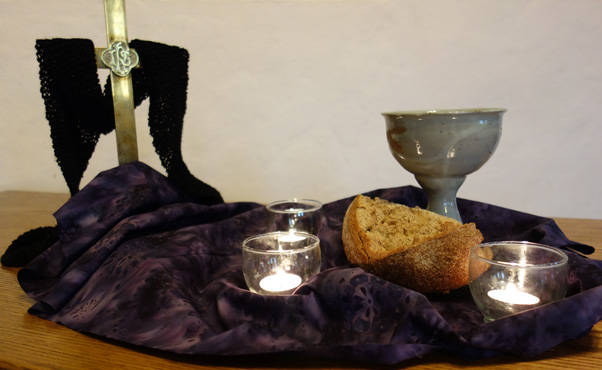 Each year, all are encouraged to take time for Holy Week by worshiping together on Maundy Thursday, April 13, and Good Friday, April 14. These worship services are an important part of our Easter story. They are darker, for sure, and rich with meaning about what it means to walk through death into resurrection. The darkness of Maundy Thursday and Good Friday are in the world around us all the time. We, however, practice a Resurrection faith. We are willing to shine the Christ-light in the dark. Sometimes we need to meditate on the darkness to understand how and why we need to shine the light. 
On Thursday, join us at 6:30 in the Chapel to experience foot or hand washing, remembering how Jesus showed his love for his closest friends the night before He died.  Worship begins at 7:00pm in the Sanctuary. The worship will include the Chancel Choir singing movement 3 of the Requiem by Johannes Brahms: "God, make me consider my frailty . . . man passeth away like a shadow . . . what do I wait for? My hope is in Thee." 
Good Friday's worship (7:00pm) reminds us of the crucifixion, taking us through the moments of betrayal, denial, torture, mocking and dying on the cross.  We hear the seven last words of Jesus, and meditate upon them with a thoughtful retelling, contemplative music, and silence.  Again, we will pair contemporary images of current events with Jesus' last words.  Gradually, we extinguish the lights in the sanctuary and walk together into the night. During the Good Friday worship service, the Chancel Choir will sing the Reequiem 5th movement: I will comfort you, as one whom his own mother comforteth . . . labor and sorrow were mine, but at the last I have found comfort."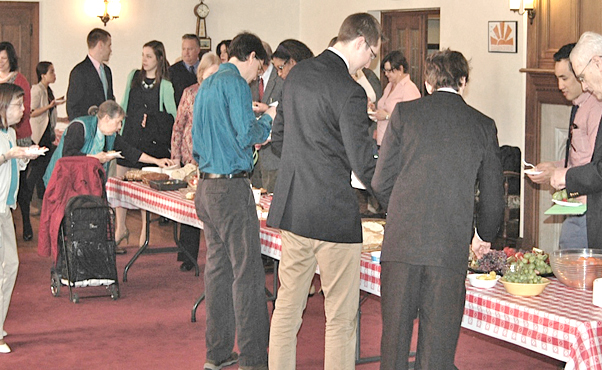 On Easter Sunday, April 16, we will once again gather in the light of Easter to grandly celebrate the resurrection.  The nursery for children up through age 5 will open at 9:00am. Beginning at 9:00am we welcome all to come join us for a Drop-In Pot-Luck Easter Breakfast in our Parlor. At 10:40am will be the musical prelude in the Sanctuary, featuring the 6th movement of the Requiem by Johannes Brahms, ending with the penultimate words, "Death, O where is thy sting?" and "Grave, where is thy triumph?" and the final fugue: "Worthy art Thou to be praised."
These words will lead us into the festival Easter worship when we will thrill to familiar and rousing songs and hymns of resurrection and praise. Hallelujahs and alleluias (meaning "praise God") will abound both in our congregational hymns and in our choral offerings. The trombone quartet and organ will inspire our hymns of resurrection.  The Chancel Choir will sing movement 4 of the Requiem, "How Lovely is Thy Dwelling Place."
Invite your friends. Invite your family. Come and join us on this wonderful day of worship. As on all Sundays, all are welcome. Come for some resurrection, for a reminder that death doesn't have the last word, and that love and hope live beyond the tomb.