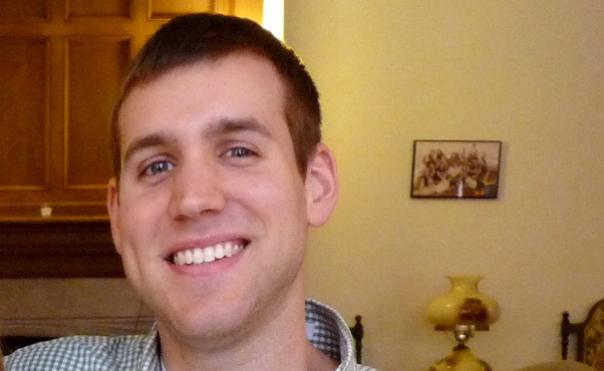 From testimonial at worship on May 11, 2014:
I joined United Parish this past September with my wife Caitlin. We moved to Brookline from Memphis, Tennessee, last summer and could not have imagined that we would find such a welcoming and wonderful church community shortly after moving here, and just a five minute walk from our home.
What I appreciate most about United Parish is that there is a place for each of us here. We are an emergent, diverse and mighty congregation that draws upon a variety of traditions and beliefs, meaning we have a great deal to offer one another. Having just finished up the small group Lenten series I can honestly say that I was continually inspired and motivated by the other participants in my small group. As the youngest member of my group I found sometimes my experiences were unique, but my voice was heard and appreciated in our circle. I left each small group feeling more and more connected to United Parish.
The people sitting in this space have big hearts, caring hands, melodious voices, and curious minds. Because of Kent, Lisa, Susan and each other we are filled with the love of the Lord every Sunday morning and have the opportunity to carry God's love with us throughout the week.
…I am joyful and thankful to be a member of United Parish. It truly is a blessing to be able to speak to you this morning.