Responding to Gun Violence
In addition to the direct involvement we take in outreach activities, both as individuals and as a church, from time to time we feel called to express our commitment to social justice by speaking out as a body on issues of importance to our society and the world.
In January 2013, the members of United Parish took just such a position, voting in a special All-Parish Meeting to send a letter to all our elected representatives expressing our concern over the level of violence in our society (as evidenced by the shootings in December 2013 in Newtown, CT) and asking them to work on effective measures to strengthen gun safety and mitigate gun violence.
As a public service, we have compiled links to some of the more informative resources on this issue, which can be accessed here.
Latest Responding to Gun Violence News
Dorchester and Orlando - Letter from the Senior Pastor
Posted:
Jun 14 2016 - 4:22pm
Dear Sisters and Brothers,
Last week, many of us heard about the fatal shooting of a 17-year-old Boston resident, Raekwon Juaquay Brown, outside of his thriving high school, the Burke School in Dorchester.
On Sunday morning, we awakened to the horrific news of the nation's largest mass shooting on record, 50 people killed and 50 injured at the Pulse Nightclub in Orlando. The news and social media have been ablaze with information and commentary.
Many of us may have overlooked or forgotten about the first story in the wake of the second. Both of them reveal the same national sickness of gun violence. It has taken me a few days to absorb the news and reflect on what is going on and how to respond to you as your pastor.
I have talked with a few of you already, and know that we are experiencing a range of feelings: numbness, sadness, re-traumatization, fear, anger, matter-of-factness, grief, solidarity, revenge, and dismay among them. All of these feelings are important. All of them are normal. All of them are human.
At a very basic human level, I encourage all of us to reach out to those we love. Hug them. Send them notes of encouragement. Let them know you care. I especially encourage us to reach out to any of our friends and relatives who are LGBT or Muslim or Latino or African-American or live in and around the Burke school in Dorchester or in the Orlando area. Let them know that they are not alone, that we are all in this together.
If you are interested in showing your solidarity at a candlelight vigil, I know of at least two tomorrow evening. One at Bethel AME Church (38 Walk Hill Street, Jamaica Plain), at 7pm., co-sponsored by our sister church, Union Methodist in the South End. Another is sponsored by a group of Back Bay Churches, held at Emmanuel Church (15 Newbury Street, Boston), also at 7pm.
Some of us are just plain fed up. These shootings are becoming too familiar, too regular. It's easy to become immune to the horror of them. I believe that gun violence is a national sin (out of line with God's kind of priorities) and that we, as citizens, and as people of faith have a need for repentance (turning things around). This problem is not going to go away quickly. It is not the sole responsibility of politicians and lawmakers. It is the responsibility of ALL of us who are citizens. It is going to take a concerted, perseverant, enduring, hopeful commitment. If you are ready to take action, I invite you to visit the Do Not Stand Idly By campaign. I also invite you to read the thoughts and political action recommendations of one of our members, committed to gun safety.
In all of us, I invite us to remain hopeful, prayerful, loving, kind and diligent.
In faith,
Kent French
Senior Pastor
If you'd like to read other thoughtful comments about this, click on the following links:
A letter from our UCC Massachusetts General Minister Jim Antal and a prayer from Matt Crebbin, the UCC pastor in Newtown, Connecticut. And Quinn Caldwell's thoughtful devotional from the StillSpeaking Writers' Group.
A letter from our United Methodist Bishop, Sudarshana Devadhar.
Prayers from the American Baptist Churches.
Contact: Church Office
When?
Posted:
Jun 14 2016 - 4:13pm
Should we keep waiting for Congressional action on gun safety - or should we regard persistent legislative inaction as a political statement that mass murder is now acceptable in the United States?
The carnage in Orlando is shocking!  Or is it possible that we may have forfeited the right to use that word now that mass killings recur on such a routine basis?  But, we feel so powerless, even in the midst of a Presidential campaign where our voices should count.
Here's a thought.  For the moment let's set aside questions about the shooter's motivation or mental stability.  Instead, let's focus on weapons - do Americans believe that all weapoins available to the military for armed combat should be equally available in civilian life?  Despite all our "right to bear arms" debate and court decisions, we do not believe we have reached that point.
The United Parish in Brookline spoke out in a special All-Parish Meeting promptly after the Sandy Hook elementary school shooting.  In January 2013 our church sent a letter to the Massachusetts congressional delegation that called for: (1) Reinstating the assault weapons ban; (2) Banning large capacity ammunition magazines and (3) Requiring universal background checks before all gun sales.
So what military weapons are excluded?  An AR-15 assault rifle was used in the Orlando massacre (49 killed, 53 wounded).  Killers also used the AR-15 in the Aurora theater (12 killed, 70 injured), in Newton CT (26 killed), and in San Bernandino (14 killed).  The AR-15 can fire rapidly - up to 45 rounds per minute - using large-capacity magazines loaded with high velocity, lethal bullets (as one of the Orlando surgeons observed, "These are different from 'civilian' bullets.").
So why are 3 million AR-15s in circulation?  What hunter, target shooter, or home protector needs such a weapon?  In fact, such military assault weapons were banned by federal law for a decade, until Congress failed to renew and update the ban in 2004.
There is more that can be said (and the letter did say more), but how can we justify making the sale of AR-15s lawful?
Isn't it time for each one of us to call or write our two U.S. Senators (Ed Markey and Elizabeth Warren) and our U.S. Representative (Joe Kennedy for many of us) to insist that they press ahead on these three steps.  You might point out that Massachusetts if one of 7 states that has banned military-style assault weapons.  It can be done!  But federal action is needed because guns readily flow across state boundaries.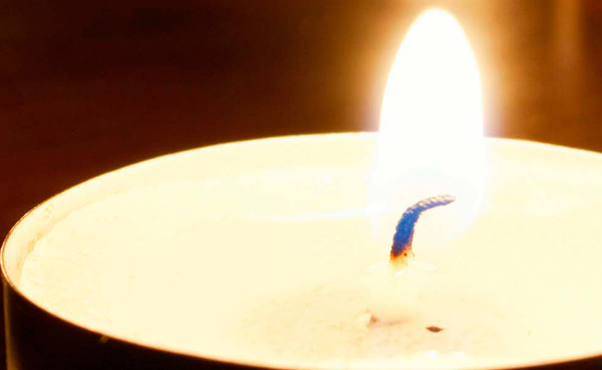 Colorado Again
Posted:
Dec 1 2015 - 8:06am
A high school, a movie theater, now a Planned Parenthood Clinic. In just 334 days this year the United States has experienced 351 shootings in which 4 or more people have been killed or injured.