Church School (Pre-K thru 5th Grade)
The United Parish Church School is for children from pre-school to fifth grade. Children in these classes learn bible basics and explore the mystery and meaning of Scripture that mirrors the bible passages that pastors will preach upon in service. Our curriculum—Deep Blue Kids—seeks to empower, inspire, nurture and equip all God's children.
Upcoming Church School (Pre-K thru 6th Grade) Events
Latest Church School (Pre-K thru 6th Grade) News
Call for Church School Teachers
Posted:
Jun 30 2017 - 10:26am
Are you passionate about sharing Good News? Do you want to both teach and learn about the Bible? We have something for you!
Our Church School is seeking engaging people to help lead our children and youth classes for our 2017-2018 year. Our Church School teachers work together on a teaching team and volunteer 1 hour of their time 2 Sundays a month. If you are interested in becoming a teacher or want to learn more about teaching, please contact cydeepening@upbrookline.org/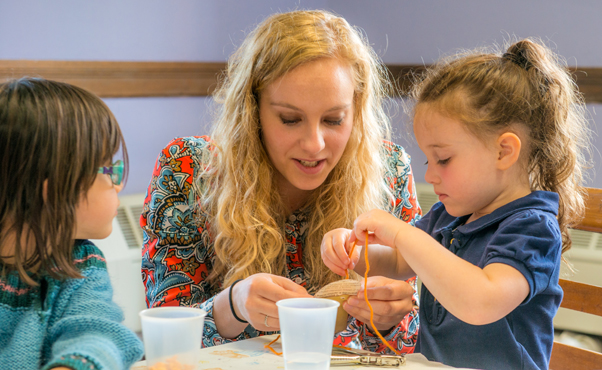 Let's Gather this Easter Weekend
Posted:
Mar 29 2017 - 3:25pm
All are invited to gather for two events over Easter Weekend for fun and fellowship: Easter Egg Hunt on Saturday April 15 @ 10:30am (Griggs Park) and Easter Brunch on Sunday @ 9am in the church Parlor. All are welcome. Read more.
On Saturday, April 15, we invite the young and young at heart to join us in Griggs Park @10:30am. Read more for details.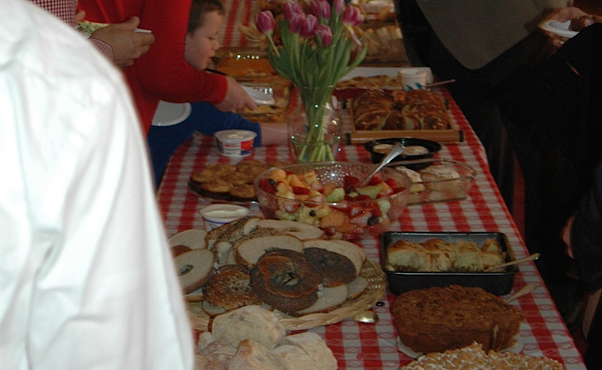 On Easter Sunday, April 16, beginning at 9:00am we welcome all to come join us for a drop-in potluck breakfast in our Parlor. Bring some breads, fruit, pastries - whatever your favorite Easter breakfast contains - and enjoy the company of others at the beginning of the day's Easter celebration.  The Nursery will be open for children ages infant - 5 years old - @ 9am. We will also enjoy Coffee Hour together after worship.
We hope to see you on Easter morning for fellowship and worship.
Easter Egg Hunt 2017
Posted:
Mar 21 2017 - 3:19pm
You are invited to gather with children and parents from the United Parish in Brookline for an Easter Egg Hunt on Saturday, April 15 @ 10:30am in Griggs Park.
Children up to 3rd Grade will hunt eggs; children 4th grade and up are welcome to join us at the egg decorating table, and to help us hide eggs for the smaller children! 
Please bring a basket for collecting eggs, a blanket to sit on and look over your treasures collected, as well as a snack for our shared snack table.  In case of bad weather, we will host the event inside United Parish. 
Come for lots of fun for children and adults - and of course, Easter treats.
Questions: Contact cydeepening@upbrookline.org