Our special Intergenerational Church School days intentionally take into account the fact that there are learners of different ages and experiences in attendance. The programs seek to teach to the hearts of everyone present.
Intergenerational teaching and learning benefits both adults and children. It provides opportunities for all generations to understand the material differently and benefit from another perspective. It is a unique opportunity for the young to learn from the old, and for the old to learn from the young.
Examples of past Intergenerational programs include: World Communion Bread Making, Advent Wreath Making, Advent Spiral, and Holy Week Walk.
While we would like to strongly encourage participation from people of all ages, United Parish Safe Church Policy requires that children be accompanied by an adult.
Upcoming Intergenerational Events
Latest Intergenerational News
Intergenerational Advent Wreath Workshop
Posted:
Nov 14 2017 - 4:41pm
Join us Sunday, November 26th from 9:45am-10:45am in the Chapel for the annual wreath-making workshop. There will be music, food, and supplies for everyone to make their own Advent wreath. Open to all! Hosted by the Children and Youth Deepening Ministry Team. Contact cydeepening@upbrookline.org for more information.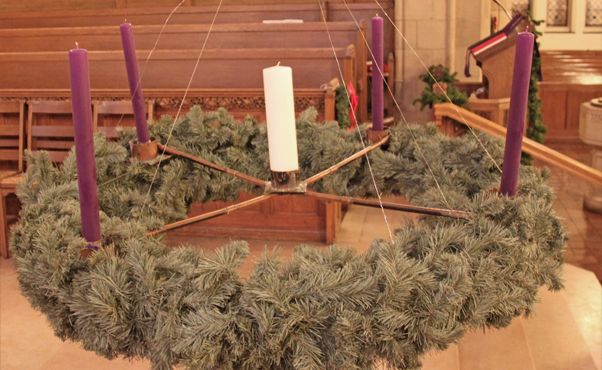 Church-Wide Game Day
Posted:
Oct 26 2017 - 11:55am
Join us on Saturday, November 4 at 2pm in the Parlor for an afternoon of games. Board games, card games - we'll have several going at once. Pick your favorite and join the fun! The event is open to all - and hosted by the 20/30 Vision Group. Bring your favorite game, or just your best game face. Again, all are welcome! Snacks will be provided.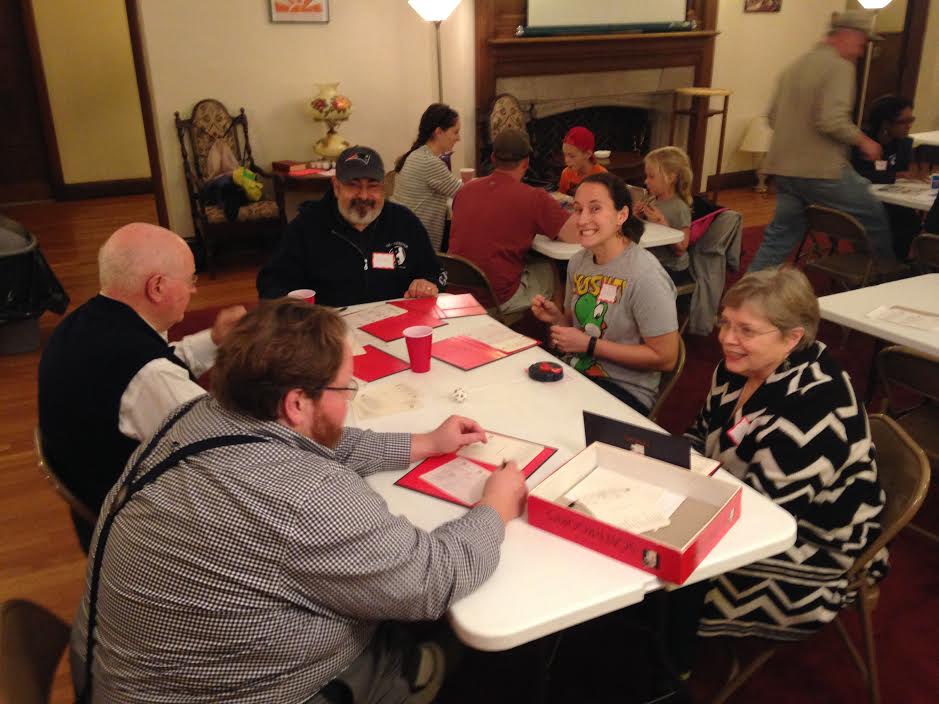 November 27 - Let's Make Advent Wreaths: Intergenerational Church School
Posted:
Nov 9 2016 - 8:55am
Join us Sunday, November 27, as we kick off Advent with an Intergenerational Advent Wreath Making Workshop.
We will gather in the Chapel at 9:45 am and each family will be provided with materials to make their own advent wreath to take home.
Families of all sizes are welcome—so invite your friend or roommate to come with you or come with all your extended family in tow! Advent devotionals will also be available for use in tandem with the wreath you create.
Mark your calendars and come celebrate with us as we continue a centuries long tradition and joyfully await the coming of the Christ child.
Please note: Children must be accompanied by a parent or guardian. All supplies will be provided (including snacks).